Composite Bonding in Mountsorrel
A simple solution for chipped, misshapen teeth, gappy smiles and improving symmetry 
What is Composite Bonding?
Dental bonding is a cosmetic dentistry procedure in which a tooth-coloured filling material is applied to a tooth, sculpted into shape, hardened and polished. This is known as composite bonding, composite veneers, composite edge bonding or dental bonding.  It's called bonding because the material bonds to the tooth. Dental bonding is ideal for cosmetic dental work, such as fixing a broken or chipped tooth or closing small gaps between teeth.
Are there alternatives to composite bonding?
Porcelain veneers are an alternative to composite bonding. These tend to require more, yet minimal tooth drilling/reshaping but last around 10 years and require no polishing in the future. Porcelain veneers also rarely chip/fracture as composite veneers can. The cost of porcelain veneers is £850 per tooth.
How long does it last?
Around 5 years at which point it needs replacing with new composite bonding or porcelain veneers.
Does it hurt?
The procedure does not tend to cause any pain. The procedure does however take up to 4 hours on some occasions which can be a tiring time to have your mouth open for.
Does it require drilling of natural teeth?
Most of the time no drilling is required, some times some minimal drilling/reshaping of teeth is necessary – although as this is so minimal no anaesthetic tends to be needed.
Composite bonding is subject to staining from food and drink, the following regime can reduce the buildup of stain:
6 monthly appointments with hygienist
2x daily electric toothbrushing
Daily use of interdental floss and interdental brushes
*without meticulous oral hygiene care at home stain will build up rapidly.
Can they chip/break?
Composite veneers can chip/fracture but can also be repaired very easily. Any damage to your composite bonding is covered under a guarantee for 1 year. In this time any repairs are free. 
*You will be provided with a night time guard to wear over your composite bonding to protect it, this has to be presented when you attend for your repair so we can seen it is being worn. If the night time guard is not being worn your composites are not covered under the guarantee.
Can I eat as normal?
You can eat as normal but must stop any habits such as nail / pen lid biting as this can cause them to break.
Book Your Composite Bonding Consultation With Us 
What does the procedure involve?
1. Teeth are isolated using an optragate which allows us to keep your teeth dry whilst we place the bonding – this dry working field is essential.
2. Teeth are cleaned with a dental jet wash
3. Teeth are treated with a acidic gel
4. Clear bond is painted onto the teeth
5. Composite is placed on to the tooth and sculpted to a desired shape
6. Polishing carried out with a series of small discs similar to a nail file.
To correct tooth position ​problems and will be discussed as an option at your consultation if appropriate. 
How will it feel afterwards?
As with any changes to the teeth, the composite veneers will feel new and you may feel aware of the surfaces for a few days. Take extra care on biting during this period until you are used to chewing with your new smile. The composite resin is fully hardened instantly on placement and no extra care need be taken in this respect. You should be able to eat, drink, brush and floss with confidence the same day! 
Can you whiten composite bonding?
The teeth under the composite can be whitened once a year to help maintain the over colour of the composite bonded tooth.
Any teeth not treated with composite bonding can be whitened as normal – also recommended to be done once per year. The cost of top up whitening syringes is £25.
Review appointment
Once bonding placed on teeth a review appointment will be booked to ensure happy with your results. Should you desire any changes to shape and size of teeth you must discuss at the review appointment. Additional charges will be added for alterations at a later date.
Shade Match
Composite bonding can be placed to match the colour of your existing tooth or can be made to be slightly brighter. In this case the natural teeth can be whitening further following the procedure to make them all match.
Alteration in speech
Rare, but more common in cases where large gaps are closed. Speech changes are almost always temporary.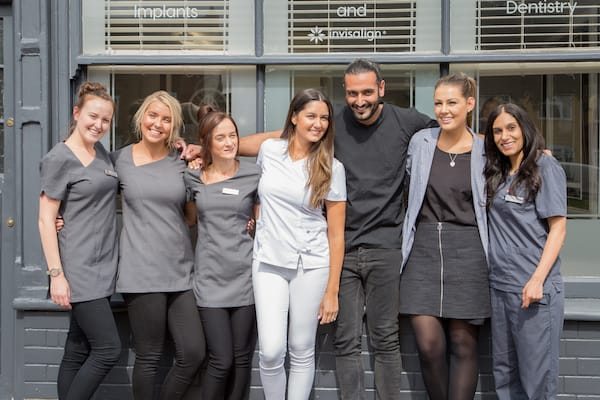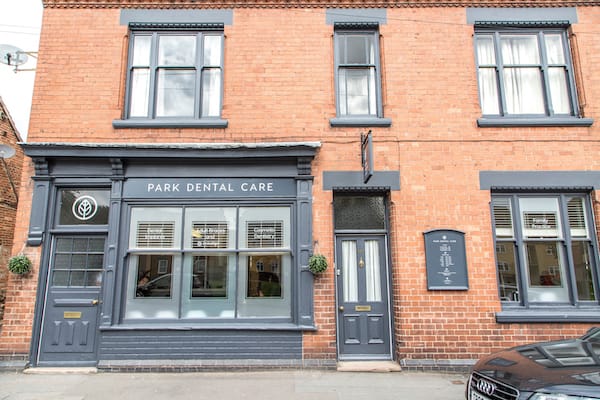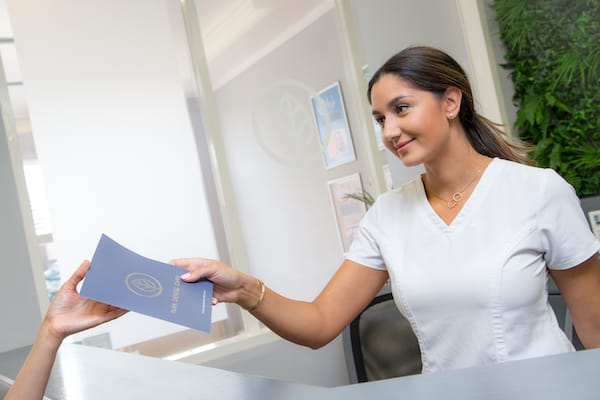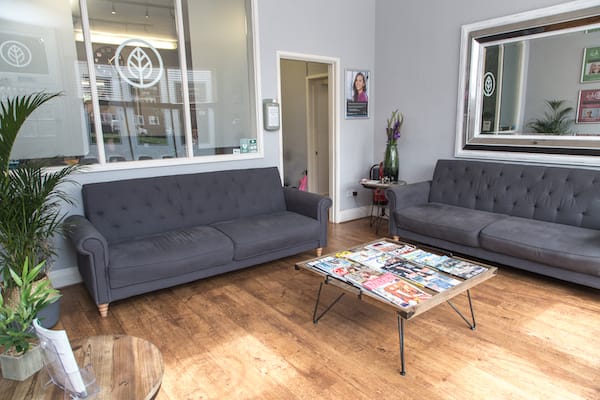 Practice plan
A small monthly payment secures regular inspections & cleans, special benefits & discounts along with worldwide trauma & emergency-call out insurance*.
Interest Free Credit
Spread the cost for your treatment over 6 months or 10 months Interest Free & no deposit. Get in touch with us today for more information.
Why choose
Free consultation with our Treatment Co-ordinator
Friendly, professional & welcoming team
Payment plans starting from as little as £9.41 per month
Flexible appointment times
Interest Free Finance to help spread the cost